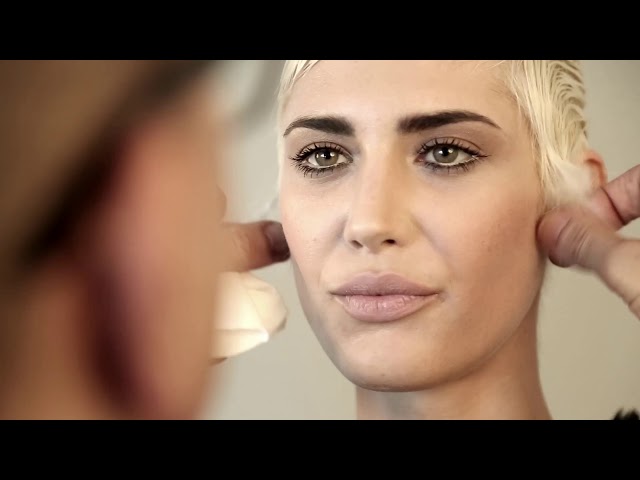 WAVES OF LIGHTS
Welcome in the game of lights
The vision of Rica collection grants the wave effect to liven up the look. Waves of different colors and shapes that when touched by light are enhanced by iridescent reflections.
Waves in their broadest expression, long and sinuous, short and defined, smooth or flat, in a natural finish or more disciplined, they can be the expression of femininity and romanticism, almost from other times, yet revealing great modernity and strength of expression.
Download the
Waves of lights

pdf and discover the looks!
#GOLDENSAND
It's how I see you, sinuous and vivid shining in the sun, slowly migrating almost imperceptibly at the blowing wind.
Get #GOLDENSAND 1 look with:
Volumizing Styling Mousse
Thermal Protection Cream
Get #GOLDENSAND 2 look with:
Volume Roots Spray
Naturica Flexible Control Hairspray no aerosol
Thermal Protection Cream
#RIPPLEDSEA
Living sea, rippled, palpitating. Like life: never the same, always unpredictable.
Get #RIPPLEDSEA 1 look with:
Naturica Flexible Control Hairspray
Volume Roots Spray
Shine Paste
Get #RIPPLEDSEA 2 look with:
Volumizing Styling Mousse
Opuntia Oil DD Haircream
Natural Shine
#WHYTECLOUD
Candid and soft waves hover in the distance miming what wind tells.
Get #WHYTECLOUD 1 look with:
Hold Defining Gel
Natural Shine
Get #WHYTECLOUD 2 look with:
Opuntia Oil DD Haircream
Matt Moulding Cream
#VOLCANICROCK
Black and limpid, matt and indistinguishable at the same time, mirage caught in the glare of the sunset.
Get #VOLCANICROCK 1 look with:
Opuntia Oil Treatment
Volume Roots Spray
Opuntia Oil DD Haircream
Get #VOLCANICROCK 2 look with:
Volumizing Mousse
Naturica Flexible Control Hairspray
Thermal Protection Cream
Natural Shine
Comments are closed