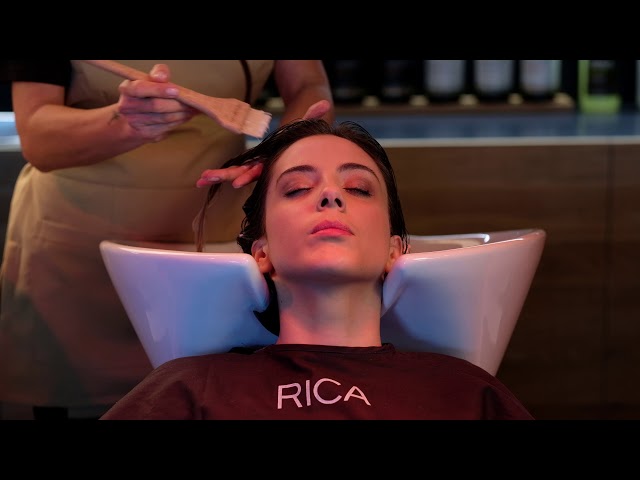 Naturitual
Mediterranean Spa
We offer our clients a multisensory experience in salon through exclusive rituals designed for beauty, well-being and relaxation.
Rituals designed to give new beauty to the hair, serenity to the body and well-being to the mind. Because there is no physical well-being without effective mental well-being.
Through the stimulation of all the senses, each treatment becomes unique and unrepeatable.
We combine nature, tradition and the Mediterranean together with the most advanced technologies. We take advantage of the extraordinary power of the Mediterranean fruits such as Opuntia oil to find healthy hair and incomparable beauty; in addition to the Mount Etna volcanic water which brings vitality, vigor and shine to the hair.
Download the
Naturitual

pdf and discover all the benefits!
Nutritive Ritual
Nutritive ritual for dry hair
A sensual Mediterranean hydration to envelop your hair.
The antioxidant and moisturizing power of Red Grapes and Black Mulberry for the ability to give elasticity, brightness and lightness to the hair.
Anti-Aging Ritual
Anti-age ritual for older hair
The Mediterranean youth elixir for hair.
A ritual based on Opuntia oil as a real elixir of youth. It gives new vitality and shine to the damaged scalp.
Calming Ritual
Anti-dandruff ritual for sensitive scalp
Mediterranean freshness for scalp.
A ritual that exploits the power of Sage with its antibacterial, anti-inflammatory, antioxidant and calming properties to fight dandruff and the side effects associated with it.
Hair Power Ritual
Ritual to prevent hair loss
The power of the Mediterranean for stronger hair.
We take advantage of Ginseng and the antioxidant properties of Ginko Biloba for a ritual that helps fight hair loss.
The physiological well-being of the hair is restored, the hair appears fortified and the scalp purified.
Hair & Mind Detox Ritual
Detox ritual for hair and mind
The hair Mediterranean detox.
Sage, for its antibacterial, anti-inflammatory and antioxidant properties. Nettle, as an invigorating, astringent and stimulating.
The scalp will breathe again, the hair becomes light, soft and shiny and you are more relaxed and light.
Comments are closed